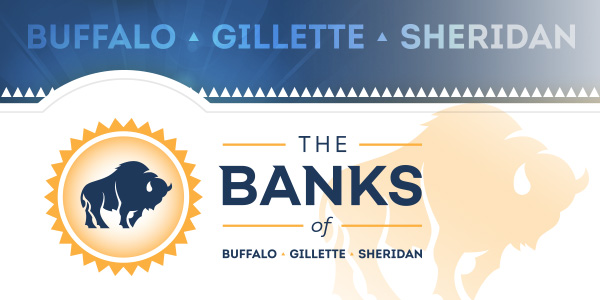 The Best Fall Daycation Destinations in Wyoming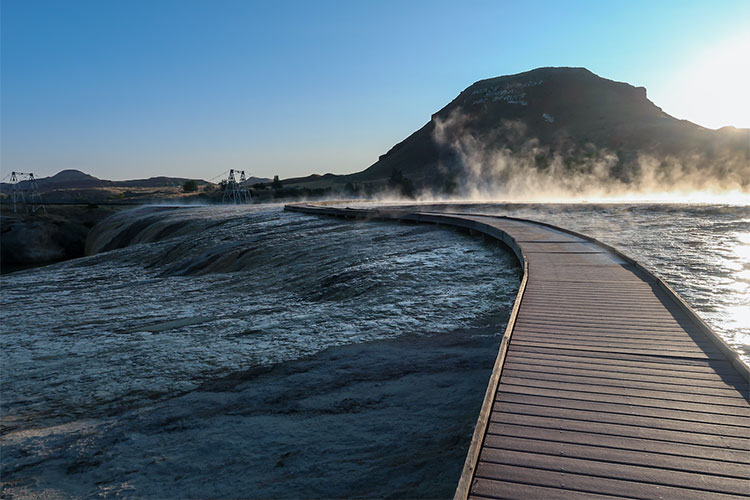 Fall is returning and, with it, the routine of a new school year, which means less time for vacations and weekend getaways. But, that doesn't mean you can't enjoy a quick escape for a day adventure. We've rounded up five of the best fall day trips in Wyoming to inspire you to get out there and enjoy all that our great state offers!
1. Hot Spring State Park in Thermopolis. If you're ready to wash your cares away, Thermopolis is the place for you! Start with a hike on one of the 6.2 miles of hiking trails, enjoy a picnic in the park, and then soak the rest of the afternoon away in the free State Bath House, where the water is maintained at 104 degrees. Don't miss seeing the Big Spring, the headwaters for each of the four mineral hot springs, and a gorgeous turquoise and green pool. Enjoy dinner in Thermopolis before heading back home for the night, relaxed and ready for a great night's sleep.
2. Keyhole State Park. This day trip will unlock endless adventures. Located on the edge of the Black Hills, Keyhole State Park offers fishing, water sports, picnicking, hiking, and bird-watching, as well as some of the best snowmobiling in Wyoming. The mountains that surround Keyhole form the western boundary of the famed Black Hills. If you're fishing for fun, walleye, catfish, small mouth bass, or northern pike might all find your line here. And, if you're going for the birds, keep an eye to the sky for White Pelican, Osprey, Common Yellowthroat, and Savannah sparrow if you're heading out in September and Bald Eagles, Red and White-breasted Nuthatches, and Red Crossbills in the winter.
3. Devils Tower. If you have not made the trip to see Devils Tower, a massive and impressive 867-foot-tall rock formation that is an iconic part of Wyoming's landscape, now is the time to go! The tower can be viewed from many miles away, and you don't even have to pause your road trip to enjoy it. If you do want to get out on your feet and explore, there are trails to fit every traveler, from Tower Trail (a quick trip from the parking lot) to the less traveled Red Beds Trail that offers great views of the Tower - a perfect way to get the perfect picture to record the day.
4. Red Gulch Dinosaur Tracksite. Located near Greybull, the stunning Red Gulch is made of colorful rock walls embedded with the fossils of long-extinct creatures. Red Gulch Dinosaur Tracksite is the largest tracksite in Wyoming and one of only a few worldwide from the Middle Jurassic Period (160 million to 180 million years old). Hundreds of tracks have been found at the site, with possibly thousands more waiting to be discovered in the 40-acre area.
5. Dugout Gulch Botanical Trail #77. Pack up your mountain bikes and head to this trail near the Black Hills. The easy to intermediate trail offers an exhilarating ride for both experienced bikers and new-to-the-trail riders. The lollipop trail is maintained for hiking, horseback riding, bicycling and cross-country skiing, and features several wooden bridges to cross, with a pond waiting for you as you cross the last bridge.
Don't let what is one of the most beautiful seasons in Wyoming pass you by. During the fall, Wyoming is wide open and just waiting for you to come and explore. If you need any help outfitting yourself with the gear you need to get out there, we are here to help! Contact our Buffalo, Gillette or Sheridan branch today to learn about our loan options and more.