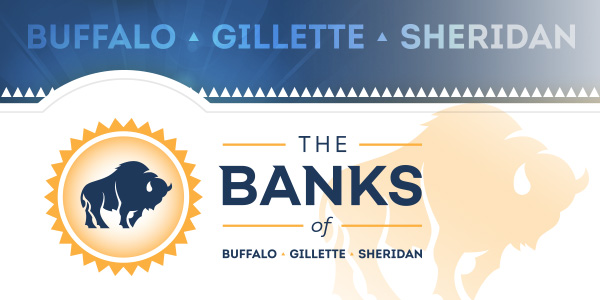 In light of recent news regarding the FDIC closures of banks located in San Francisco and New York, Buffalo Federal Bank would like to remind you that Wyoming Community Banks are always in the best position to support local consumers and small businesses:
As a Wyoming State Chartered Community Bank, Buffalo Federal Bank is well-capitalized and well-positioned to continue to serve our customers. We were chartered in 1936 and are dedicated to serving our communities for generations to come.
We take pride in our local decision making and personal involvement in our communities with the vision to be the premier community bank serving the needs of individuals, families, and businesses throughout North-Central Wyoming.
In the 88-year history of the FDIC, no one has ever lost a penny of an insured FDIC deposit.
If you have questions about coverage or would like to learn more about FDIC insurance, please visit the FDIC website or contact your local Buffalo Federal Bank location in Buffalo, Gillette or Sheridan. We stand ready to assist our customers with any questions or concerns.
Real Estate Loan Application
Please take a moment to review the Privacy Policy
Please contact one of our trusted, local lenders below to begin the loan application process. If you would like to start an application please use the links below to download and print the real estate application loan:
| | | |
| --- | --- | --- |
| Gary Larsen | Evanston, WY | 307-789-3700 |
| Wes Haskins | Buffalo, WY | 307-684-5591 |
| Donna Richards | Sheridan, WY | 307-673-8100 |
| Lupe Bustillos | Gillette, WY | 307-685-2702 |
These applications have fillable form fields for your convenience. Once you've downloaded the application, you have the option to fill out on screen. Once complete, please print the form and submit to your local branch lender. We look forward to assisting you!