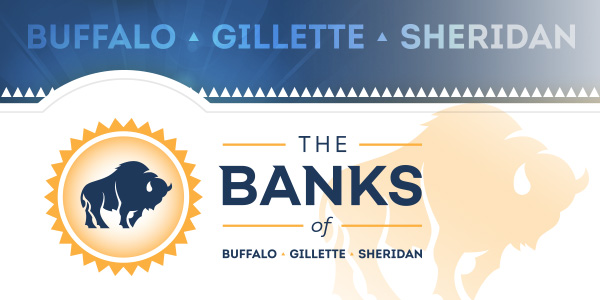 We're proud of the heritage that brought us this far.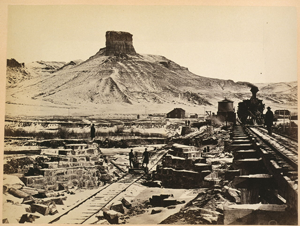 In the late 1880's and early 1900's several associations were organized to make loans on homes and business property and to accept people's savings. Some of the names of these associations were Home Building and Loan Association, Johnson County Building and Loan Association and Buffalo Building and Loan Association. None of these associations were insured by the Federal Savings and Loan Insurance Corporation, and many were short lived.
On May 18, 1936, the Buffalo Federal Savings and Loan Association received its charter and began providing insurance on its savings accounts. The purpose of the Savings and Loan was to make available long term loans to home buyers, builders, and businesses. The office on Fort Street was completed in 1969. The outdoor sculptures of a buffalo and mountain man have become a major attraction in the community.
The Savings and Loan became a publicly traded Savings Bank on March 29, 1996. The newly created holding company was named Crazy Woman Creek Bancorp, and the bank was renamed to Buffalo Federal Savings Bank. In this new configuration, the bank had changed its emphasis from residential real estate lending to a broader, commercial bank format. The services include traditional residential real estate loans, as well as consumer, commercial and agricultural loans.
The bank added a second location in 2000 when it purchased a branch in Gillette, Wyoming, operated as "The Bank of Gillette." A third branch was added in 2002 in Sheridan, Wyoming, and operates as "The Bank of Sheridan." In 2006, we changed the names of the Buffalo branch to "The Bank of Buffalo," to tie all of our offices together with a common naming theme. All offices are operated as a branch of Buffalo Federal Bank.
In 2008, we formed a new mortgage division which is now headquartered in Evanston, Wyoming. This location operates as designated LPO or Loan Production Offices and originate primarily secondary market loans. Our Evanston office additionally houses the loan underwriting and packaging of these loans to secondary market investors. With the 2011 dissolution of the OTS - Office of Thrift Supervision, which had been our primary federal regulator for decades to the OCC - Office of the Comptroller of the Currency, the bank began to explore alternatives into which regulatory framework best suited the banking needs of our rural Wyoming communities and customers. The evaluation process culminated on June 2, 2014 with our official conversion to a Wyoming State Banking Charter and a change to a new legal name - Buffalo Federal Bank.