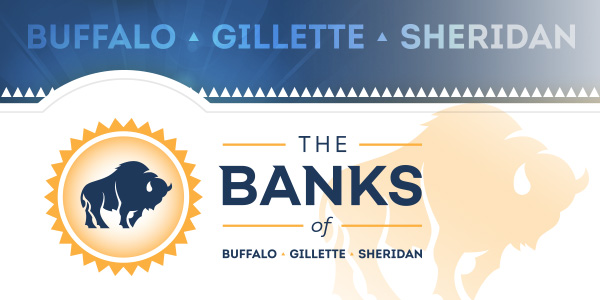 Welcome to our family of Wyoming Banks!
Since 1936, Buffalo Federal Bank has been a cornerstone of the Wyoming community providing local families and businesses with honest, straightforward, reliable service. Under the guidance of our Wyoming Board of Directors, we have always been able to make decisions based upon the best interests of our customers and local communities. We have been able to maintain a strong financial position, provide innovative solutions and employ the best people in the business to take care of our number one asset, our customers.
Basic Checking
All the convenience, none of the hassle.
Get the Mortgage You Need
Whether it's a 30-year mortgage or a 5-1 ARM, we can get you financed.
Find a Location
We've got three convenient locations to suit you.