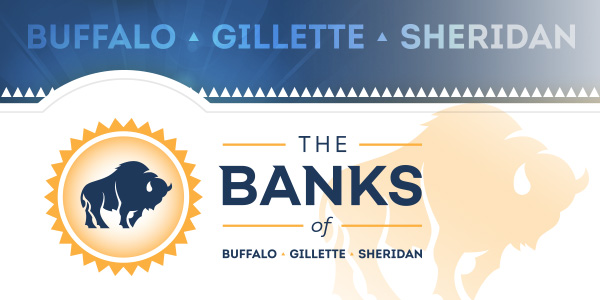 Wyoming Residents— Beware of These Current Scams
Scams are becoming more common, more realistic, and more detrimental to our local communities. And, because scam attempts are constantly evolving to reflect the digital changes in our world, you may be unfamiliar with the current tactics that are happening right here in our state. To help you recognize the trending scams, we've put together a list of very popular tactics that are affecting those around you right now.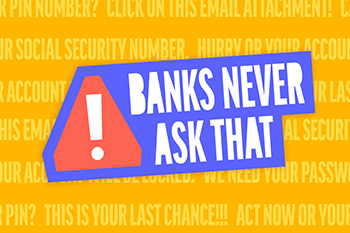 Company Imposter Scams
In this scenario, scammers will contact you while impersonating a well-known company, such as Amazon, PayPal, Microsoft, or even your bank. The scammers will notify you of an urgent matter—a suspicious purchase on your account, for example—and urge you to call a number they provide to talk with customer service. That phone number will lead you to a fake representative who is attempting to gain access of your account and personal information. If you're contacted by a company and you're not sure if it's legitimate, ALWAYS reach out to the company directly by contacting the number on their website or on the back of your card.
Online Phishing
This type of scam often takes the form of an email or text message and can apply to many different scenarios. You might get an email claiming you won a giveaway. Or, you might receive a text message persuading you to click a link to track your package delivery. In all instances, they will prompt you to take immediate action, such as clicking a link, downloading an attachment, or transferring money. If you receive unsolicited emails or texts, always be cautious. With all scam attempts, it's a good idea to report and/or block the sender.
Unusual Payment Scams
Rising in popularity, scammers are taking advantage of digital currency and online payments such as cryptocurrency, gift cards, and wire transfers. Scammers will use scare tactics, such as jail threats and family emergencies, or fake sales, such as retail items at an unbelievable price, to convince you to give them money. The only catch is they want you to pay with one of these unusual payments. Because these forms of payments are almost always irreversible, you aren't able get your money back when you realize it's a scam. Here are a few things you can do to protect yourself from scammers and phishing attempts:
Set up two-step or multi-factor authentication on all your devices, mobile apps, and accounts. This makes it much harder for scammers to gain access to your information even if they have your password.
Create unique passwords for your most important accounts. Having different and complex passwords for accounts with sensitive information helps make sure that all of your accounts won't be compromised if scammers gain access to one.
NEVER click on links or download attachments without making sure you trust the sender. If you are in doubt, always contact the company directly from the information provided on their website.
NEVER give out personal information, such as your social security number, pin number, birthday, or address, unless YOU initiated the conversation with a number you trust.
For more information on scams, how to report them, and what to do if you fall victim, please visit the resources below:
The Banks of Buffalo, Gillette and Sheridan care about protecting your personal information and will do everything we can to provide reliable service to our Wyoming communities. If you are unsure if a message/call you received is from us, or you fall victim to a scam, give us a call at your local branch.