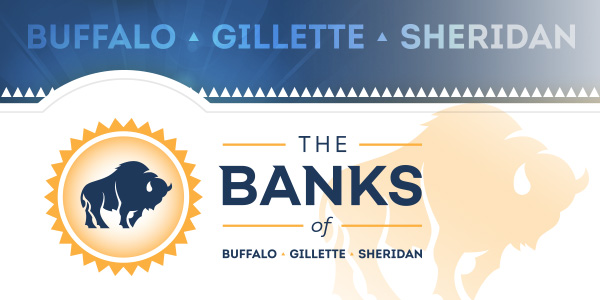 In light of recent news regarding the FDIC closures of banks located in San Francisco and New York, Buffalo Federal Bank would like to remind you that Wyoming Community Banks are always in the best position to support local consumers and small businesses:
As a Wyoming State Chartered Community Bank, Buffalo Federal Bank is well-capitalized and well-positioned to continue to serve our customers. We were chartered in 1936 and are dedicated to serving our communities for generations to come.
We take pride in our local decision making and personal involvement in our communities with the vision to be the premier community bank serving the needs of individuals, families, and businesses throughout North-Central Wyoming.
In the 88-year history of the FDIC, no one has ever lost a penny of an insured FDIC deposit.
If you have questions about coverage or would like to learn more about FDIC insurance, please visit the FDIC website or contact your local Buffalo Federal Bank location in Buffalo, Gillette or Sheridan. We stand ready to assist our customers with any questions or concerns.
Keeping the Holidays Jolly in 2020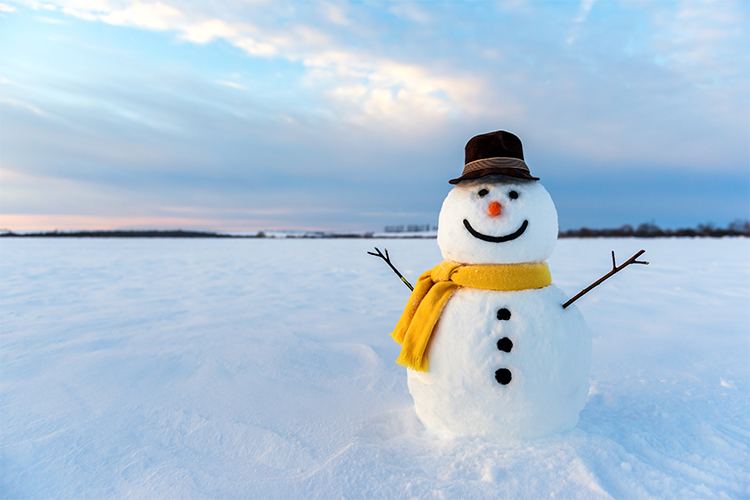 The holidays are almost here! Undoubtedly, our celebrations and traditions will look a little different this year, but you can keep your spirits up by getting excited about all of the festivities you can still participate in. And, with a little extra thought and planning, you may just discover new opportunities to create a memorable holiday with family and friends. We've rounded up a few new ideas, as well as several of our favorite holiday traditions to help you make the most of the season while also making new memories.
Skip the Malls…
… the large chains and the big online sites, and shop local instead! This year, it's more important than ever to support our local stores. And, by shopping local you can avoid long lines, shipping charges, and delivery delays while also finding more unique gifts to give. Because of changes in the holiday shopping season due to Covid-19, many larger retailers are skipping the traditional Black Friday deals and doorbusters that typically draw in large crowds, and are promoting online shopping and cyber sales instead. Retailers have also had to cut back on how much they order this year, and the availability of many items may also be impacted by the supply chain. These are all more great reasons to get your shopping done local and early this holiday season!
Deck the Halls…
…and the walls and the stalls. If festive home decor and a classic holiday aesthetic is what brings you joy, this is the year to go all out! Not only will it get you into the holiday spirit, but you'll also bring some holiday cheer into your neighbors' lives by bringing out all the tinsel and garland. Go beyond your front yard and take the trimmings to your vehicles so that you can really drive the holiday spirit home! If you know someone who loves to decorate for the holidays, you can deliver their present early and add to their holiday decorations as your gift to them this year. Decorations and ornaments are some of the best ways to tie memories to special times in our lives, and new baubles this year can help them remember the best of this season for years to come. If you have older family or neighbors, deliver some good cheer by offering to decorate their front yard, mailbox, or door for the season. Start a new tradition by making a thermos of hot cocoa, piling into the car, and driving by all your friends' and families' houses to enjoy the decorations at their ho-ho-homes.
Lovin' from the Oven…
The holidays create the perfect excuse to keep up the baking and eating we may have been indulging in for the past several months! We all have our holiday favorites that we look forward to baking up (or eating up!) every year—from pumpkin pie to gingerbread houses, turkeys to stuffing, food is one of the best ways to celebrate the season. If you love to cook or are lucky enough to have friends and family that love to cook for you, the gift of new kitchen appliances, cookbooks, fancy ingredients, or bakeware can add to the holiday joy.
It's Better Together…
For most of us (most of the time) getting together with family and friends is the highlight of the holidays. This year, you can still find ways to connect with loved ones, while also feeling less pressured to celebrate in a big way each and every day. If you can't get together with those you love in person, you can have a Zoom watch party and enjoy the classic holiday movies together, or host a virtual game of holiday-themed bingo, gift exchange, or happy hour. If someone on your list has been putting off buying that new TV or gaming system, or making the switch to streaming, you can give them the gift of new electronic devices or a subscription service to keep them entertained all winter long (and beyond).
However you decide to celebrate, remember that it's okay to let the ghosts of Christmases past go, and instead embrace this season for what you need it to be. If going all in and bringing out your inner Clark Griswold is what you need this year — do it! Or, if you feel this year gives you a perfectly good reason to scale back and spend the season binging at home, go for it!
Whether your holidays have you spending time on the road, at home or online, the Banks of Buffalo, Gillette and Sheridan are here for you. We wish you and yours the best this holiday season, and into the new year.