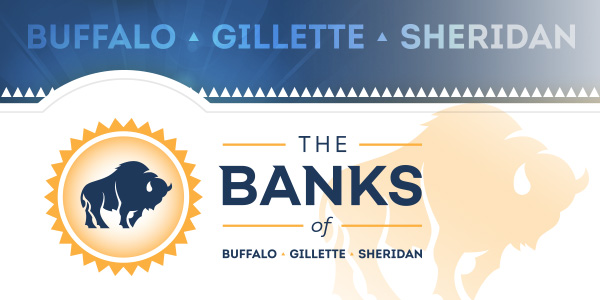 In light of recent news regarding the FDIC closures of banks located in San Francisco and New York, Buffalo Federal Bank would like to remind you that Wyoming Community Banks are always in the best position to support local consumers and small businesses:
As a Wyoming State Chartered Community Bank, Buffalo Federal Bank is well-capitalized and well-positioned to continue to serve our customers. We were chartered in 1936 and are dedicated to serving our communities for generations to come.
We take pride in our local decision making and personal involvement in our communities with the vision to be the premier community bank serving the needs of individuals, families, and businesses throughout North-Central Wyoming.
In the 88-year history of the FDIC, no one has ever lost a penny of an insured FDIC deposit.
If you have questions about coverage or would like to learn more about FDIC insurance, please visit the FDIC website or contact your local Buffalo Federal Bank location in Buffalo, Gillette or Sheridan. We stand ready to assist our customers with any questions or concerns.
Home$tart Grants Now Available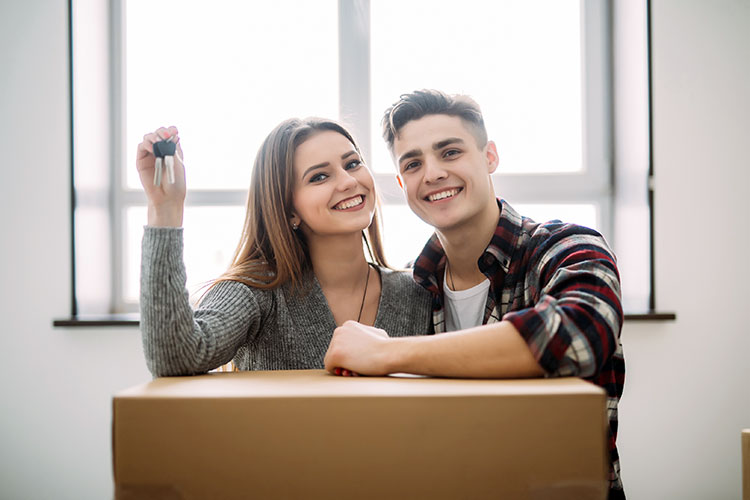 BUYING YOUR FIRST HOME?
LET US HELP WITH UP TO $7,500 TOWARDS YOUR DOWN PAYMENT AND CLOSING COSTS
If you are a first time home buyer, we'd like to help welcome you home in 2020 with a Home$tart®* grant. Home$tart is a down payment and closing cost assistance program offered by The Banks of Buffalo, Gillette, and Sheridan and BFSB Mortgage, a loan production office of Buffalo Federal Bank located in Evanston through our membership with the Federal Home Loan Bank of Des Moines, one of 11 regional Banks that make up the Federal Home Loan Bank (FHLBank) System established by Congress to support mortgage lending. We have been granted $100,000 to help qualified first time home buyers in our communities. This is a limited time offer and is open to customers on a first come, first served basis. If you're in the process of buying your first home, we encourage you to visit with one of our lenders soon to help you qualify for the program.
Who qualifies for a Home$tart grant?
The Home$tart program is available to qualifying first time home buyers earning up to 80 percent of area median income for the location of the residence being purchased. Income limits are adjusted based on household size.
Home$tart recipients must also:
Have a signed Purchase and Sale Agreement to enroll in Home$tart
Complete a home buyer education class
Qualify for mortgage financing with their lender
How much grant money may I receive through Home$tart?
Home$tart participants may receive up to $7,500 in grant funds. Home$tart grants may be used for down payment and closing costs for purchase of a home or for repairs in connection with the home purchase.
Are there any restrictions on the type of home I may purchase?
Home$tart grants may be used to purchase single-family homes, manufactured homes, condominiums, and other types of residences. The home you purchase must be used for your primary residence. There are no neighborhood restrictions (i.e., type or location).
What happens if I sell my house?
If your home is purchased with Home$tart assistance, it is subject to a five-year deed restriction requiring that you return a portion of the grant if you sell your home within five years. This amount will be prorated based on the length of time you own the home, and the funds will be taken from your sale proceeds. If you sell your home at a net loss or to another low- or moderate-income home buyer or if you lose your home through foreclosure, the prorated amount owed on your grant will be forgiven. However, if you live in the home for at least five years, you never have to repay the grant. It's all yours!
How do I enroll in Home$tart?
Our lenders can qualify you for Home$tart and explain the program in greater detail. Stop by one of our offices or contact one of our lenders and get started today.
* For complete program description, please call 307-638-8223.