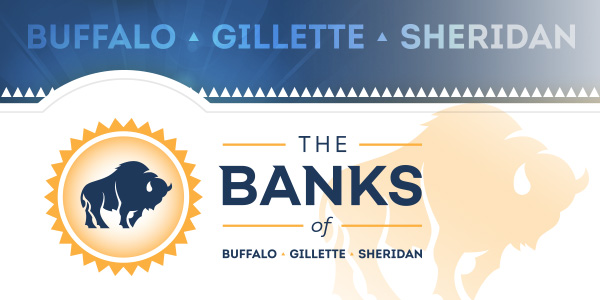 In light of recent news regarding the FDIC closures of banks located in San Francisco and New York, Buffalo Federal Bank would like to remind you that Wyoming Community Banks are always in the best position to support local consumers and small businesses:
As a Wyoming State Chartered Community Bank, Buffalo Federal Bank is well-capitalized and well-positioned to continue to serve our customers. We were chartered in 1936 and are dedicated to serving our communities for generations to come.
We take pride in our local decision making and personal involvement in our communities with the vision to be the premier community bank serving the needs of individuals, families, and businesses throughout North-Central Wyoming.
In the 88-year history of the FDIC, no one has ever lost a penny of an insured FDIC deposit.
If you have questions about coverage or would like to learn more about FDIC insurance, please visit the FDIC website or contact your local Buffalo Federal Bank location in Buffalo, Gillette or Sheridan. We stand ready to assist our customers with any questions or concerns.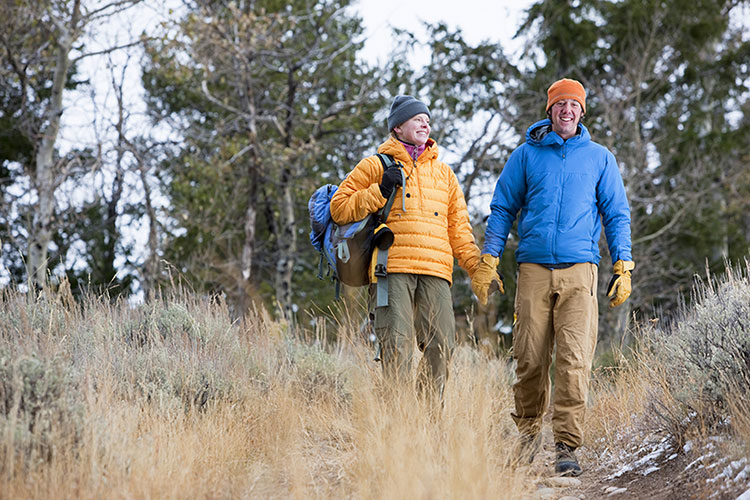 Make it your best one yet, with a ten year plan.
We know - ten years sounds like a long time! But, with each passing year, time seems to pass more quickly. Have you reached the goals you set for yourself at the beginning of last year? If you did fulfill your vision for 2019, congratulations! If, like most people, you forgot any resolutions you set by the time spring arrived, this new year gives you another chance to reset and achieve your goals. Better yet, the start of the new decade is the perfect opportunity to create a ten year plan that will help you get to where you want to be by 2030. Creating a ten year plan may sound daunting, but by outlining the smaller steps within each of your larger goals, you can make sure you reach (and even exceed) them.
So, what makes up a ten year plan? Well, that is up to you! For most people, a ten year plan includes family, personal, and career & financial goals. An online search will provide you with access to a vast array of advice and tools to help you create your ten year plan. But, perhaps the best way to start is to ask yourself questions about the life you imagine you'll have in 2030 to uncover what's most important for you to achieve in the next ten years. We've created some questions to help you get started.
WHERE DO YOU SEE YOURSELF LIVING IN 2030?
Do you see yourself still living in the same city or town? The same neighborhood? The same house? Or, do you see yourself moving across the state? The country? The world? What does your home look like?
WHERE DO YOU SEE YOURSELF WORKING IN 2030?
Are you working in a new field? Have you worked your way up the ladder in your current career? Maybe you've started your own business? Or, maybe you've finally reached retirement? Who are you working with? What is the work environment surrounding you?
WHO DO YOU SPEND YOUR TIME WITH IN 2030 - AND HOW DO YOU SPEND IT?
Have you started a family? Are your kids in the busy school years? Or, are you a new empty nester? Have you taken up a new hobby? Are you traveling more? Is there a cause you volunteer for on a regular basis? Answering these questions will likely lead to even more questions that help develop the image you see of yourself in 2030. Once you have a vision for your future, you can begin to take the steps needed to bring it into focus. No matter where you see yourself in 2030, having a financial plan that supports your goals is an important part of your success. Establishing good spending and saving habits will help you afford big purchases and qualify to receive the best rates possible when you're ready to take that next step - whether it's buying a new truck or a new house, having a new baby or sending your baby off to college, financing your business or enjoying your retirement. We believe in supporting our communities and our customers in achieving their goals. From checking and savings accounts and credit cards to personal, real estate, and commercial loans, we tailor our products to fit the Wyoming way of life. When it comes to making sure we all get where we want to go, Local is the Difference.