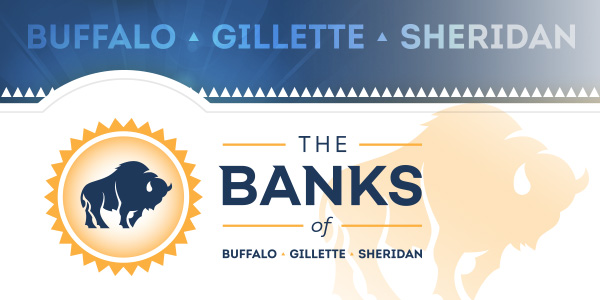 In light of recent news regarding the FDIC closures of banks located in San Francisco and New York, Buffalo Federal Bank would like to remind you that Wyoming Community Banks are always in the best position to support local consumers and small businesses:
As a Wyoming State Chartered Community Bank, Buffalo Federal Bank is well-capitalized and well-positioned to continue to serve our customers. We were chartered in 1936 and are dedicated to serving our communities for generations to come.
We take pride in our local decision making and personal involvement in our communities with the vision to be the premier community bank serving the needs of individuals, families, and businesses throughout North-Central Wyoming.
In the 88-year history of the FDIC, no one has ever lost a penny of an insured FDIC deposit.
If you have questions about coverage or would like to learn more about FDIC insurance, please visit the FDIC website or contact your local Buffalo Federal Bank location in Buffalo, Gillette or Sheridan. We stand ready to assist our customers with any questions or concerns.
Five Ways to Grow Your Ag Business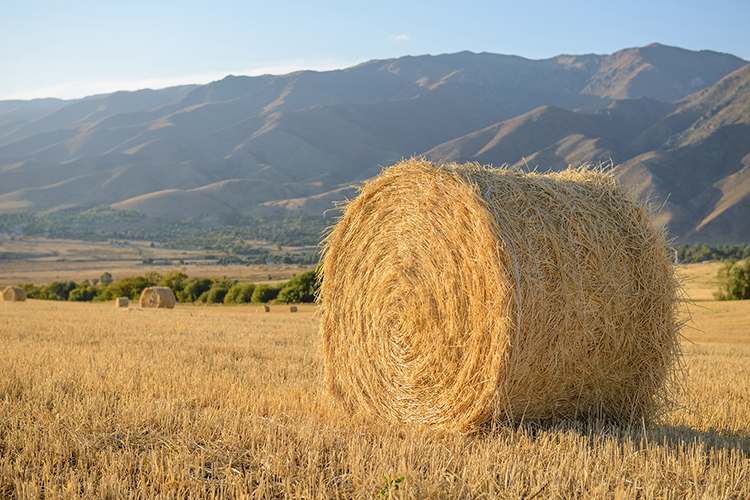 Working in agriculture can be both consistently rewarding and consistently challenging. It's a life that allows you to immerse yourself in the things that set our communities apart — an honest day's hard work, care for the land we love, and the chance to spend your days in the great outdoors. But, although there is no better career to enjoy the Wyoming Way than cultivating the land, it does present unique challenges, too. From the things that can be felt very directly every day, like the weather and the outside forces that push their way into your operations like the economy, our Ag producers need to constantly evolve to keep growing their success. The following opportunities for growth can help make sure your career in the industry is a rewarding one that is only made all the stronger by the challenges you rise to meet.
Modernize your equipment. Technology has made its way into every aspect of daily life, and Ag is no exception. From the genetics of the crops you grow to the high-tech features of today's farm equipment, the opportunities for technology to enhance your operations are endless. Technological innovation can increase your economic efficiency and the sustainability of your operation, making it a smart investment. By adopting modern production technologies, you can ensure that your investments in your operation continue to easily grow into the future.
Try something new. Most of us like to stick to what we know. For Ag producers, staying the course can allow for improving efficiency and reducing cost to stay competitive. But, sometimes a change must be made to remain viable and realize your new potential. The food system is constantly being reimagined, shaped by consumer habits and evolving tastes as well as changes in nature. Following new food trends may present a new opportunity for your operation to lead the herd as a grower of foods that will increase in demand over the next decade. By reimagining what you grow, you can also reimagine your growth as an Ag producer.
Make connections. For Ag producers, finding ways to work together can deliver big rewards. Simply seeking out and attending local, regional and national trade shows and conventions can expose you to new ideas that equal new growth. You can also explore the option of networking with a group of smaller operations to look like a larger operation in the marketplace. Buying groups and machinery sharing arrangements can lower your expenses and increase your profitability.
Build your working capital. When evaluating a new loan request, Ag lenders often look to your working capital, especially during times of fluctuation. Working capital is a strong indicator of a farm's or ranch's ability to meet cashflow demands and future earnings volatility. By building your working capital, you can position yourself to make strategic investments in your operations and take advantage of opportunities when they come your way.
Make improvements. By making more of the acres you already have, you can grow your operation without growing your footprint. From building up soil fertility levels to improving drainage, making consistent, small improvements in your land can result in even greater improvements in your bottom line. So can improvements in your structures and equipment. By making the most of what you already have, you can avoid becoming overextended in the amount of property you need to manage.
As in most things, change doesn't come cheap. We know you have a lot of choices when it comes to borrowing money to grow your Ag business. We pride ourselves on fair and honest banking that helps our hometown grow. When you borrow from the Banks of Buffalo, Gillette & Sheridan, your money stays here, working in our community as hard as you do. We offer competitive rates, excellent service and 100% of loan decisions are made locally. Experience the Local Difference and visit with our agricultural lenders today.