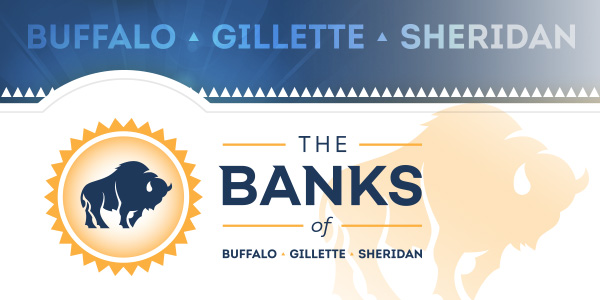 In light of recent news regarding the FDIC closures of banks located in San Francisco and New York, Buffalo Federal Bank would like to remind you that Wyoming Community Banks are always in the best position to support local consumers and small businesses:
As a Wyoming State Chartered Community Bank, Buffalo Federal Bank is well-capitalized and well-positioned to continue to serve our customers. We were chartered in 1936 and are dedicated to serving our communities for generations to come.
We take pride in our local decision making and personal involvement in our communities with the vision to be the premier community bank serving the needs of individuals, families, and businesses throughout North-Central Wyoming.
In the 88-year history of the FDIC, no one has ever lost a penny of an insured FDIC deposit.
If you have questions about coverage or would like to learn more about FDIC insurance, please visit the FDIC website or contact your local Buffalo Federal Bank location in Buffalo, Gillette or Sheridan. We stand ready to assist our customers with any questions or concerns.
7 Wonders of Wyoming to Explore This Summer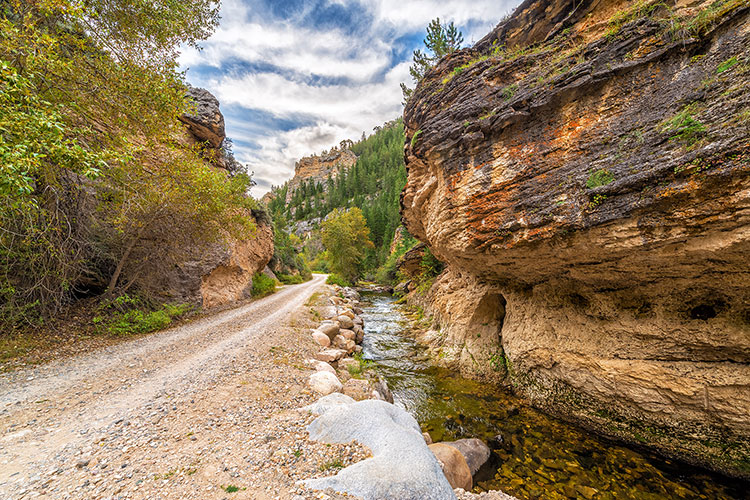 While your summer travel plans may have changed or been cancelled, there is plenty of opportunity for adventure right in your own backyard. It's a great time to discover the best of Wyoming. Here are a few places we recommend.
1. Crazy Woman Canyon in Buffalo was part of the Bozeman Trail, known for being particularly violent during the Gold Rush era and also a significant crossing for Native Americans. The crossing is still difficult today, with high cliffs on either side of the chasm and large fallen boulders strewn across the ground. You can also visit nearby Crazy Woman Creek and Crazy Woman Battlefield.
2. Hole-In-the-Wall in Johnson County was an outlaw hideout for the infamous including Butch Cassidy, Jesse James and the Logan Brothers. Wyoming's Big Horn Mountains gave them the perfect place to lay low while hiding from the law. Located in the Willow Creek Ranch, this out of the way hideout can be reached on foot or by horseback, passing through rock wall canyons and valleys on the way.
3. Sinks Canyon State Park at the foot of the Wind River Mountains located 6 miles southwest of Lander is truly a wonder to behold. The canyon is named for a unique geologic formation known as "The Sinks," a large cavern where water from the Popo Agie River flows into the cavern and disappears underground, reappearing at "The Rise," a pool about a quarter mile down the creek. You can camp, hike, fish, ride horseback and rock climb, or take the Loop Road, a 70-mile scenic drive through Sinks Canyon.
4. Eden Valley in central Wyoming is full of history as a former major gateway to the West. Eden Valley is also home to petrified wood treasures formed from plants living about 50 million years ago. The area offers stunning views that can be enjoyed on foot, horseback and bike on the many scenic trails. Make it a long weekend and fish, camp or boat at nearby Big Sandy Reservoir.
5. The Red Desert in south central Wyoming, stretching over 9,320 square miles made up of a high altitude desert and sagebrush steppe, provides the opportunity for endless adventure. The Red Desert is home to Killpecker Sand Dunes, the largest living dune system in North America, covering 109,000 acres — the perfect place to take your off-road vehicles. And, don't miss Boars Tusk, a fascinating formation that is the core of an extinct volcano.
6. See amazing rock formations at the rocky outcrop known as Vedauwoo, located in southeastern Wyoming between Laramie and Cheyenne in the Medicine Bow - Routt National Forest. Vedauwoo is an Arapaho word meaning "earth-born." This spectacular group of granite formations are made up of Sherman Granite which is 1.4 billion years old. Fossils of sea urchins, sea lilies and snails can still be found in some of the rocks. The Vedauwoo Campground, nestled right below the stone outcrops, offers 28 campsites with portable water, trash pick-up and vault toilets. Vedauwoo is a popular area for rock climbers and hikers.
7. Granite Hot Springs, located deep in the Bridger-Teton National Forest, is home to many natural hot springs — a few of which you can actually soak in the rejuvenating water, including the Granite Hot Springs Swimming Pool. The pool is maintained by the United States Forest Service and is complete with a changing room, deck and campground. Early settlers first dug a pool to collect the water in the area and the Civilian Conservation Corps constructed the pool in 1935 to contain the water. The temperature of the water in the summer is 93º and in the winter 112º. The pool can be accessed by car in the summer, but in winter, you have to get there by skis, snowmobile, dogsled or snowshoes.
We hope you are able to get out and enjoy at least a little of what our great state has to offer this summer. And, if you need any help outfitting yourself with the gear you need to get there, we are here to help. Contact our Buffalo, Gillette or Sheridan branch today to learn about our loan options and more.