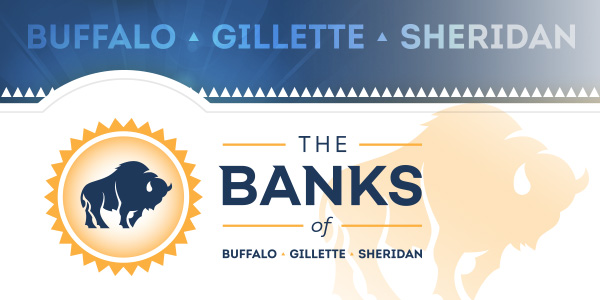 In light of recent news regarding the FDIC closures of banks located in San Francisco and New York, Buffalo Federal Bank would like to remind you that Wyoming Community Banks are always in the best position to support local consumers and small businesses:
As a Wyoming State Chartered Community Bank, Buffalo Federal Bank is well-capitalized and well-positioned to continue to serve our customers. We were chartered in 1936 and are dedicated to serving our communities for generations to come.
We take pride in our local decision making and personal involvement in our communities with the vision to be the premier community bank serving the needs of individuals, families, and businesses throughout North-Central Wyoming.
In the 88-year history of the FDIC, no one has ever lost a penny of an insured FDIC deposit.
If you have questions about coverage or would like to learn more about FDIC insurance, please visit the FDIC website or contact your local Buffalo Federal Bank location in Buffalo, Gillette or Sheridan. We stand ready to assist our customers with any questions or concerns.
5 Ways to Help Alleviate Economic Uncertainty You May Be Experiencing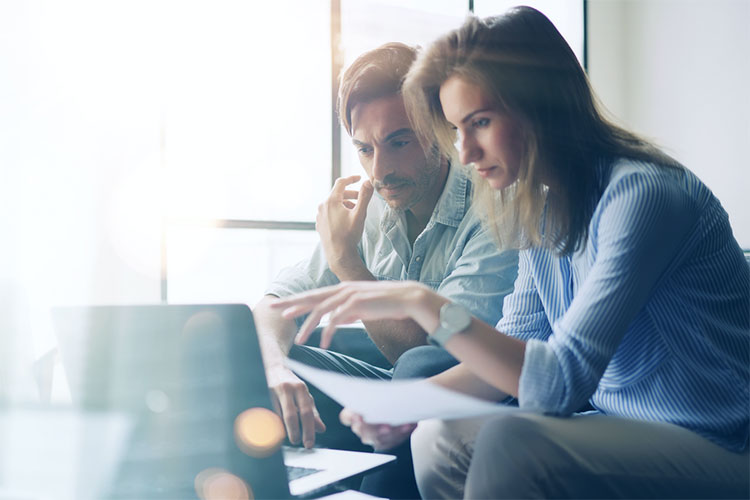 The physical distancing requirements enacted to help "flatten the curve" of the spread of the Coronavirus are having a widespread impact across our communities, the nation and the world, both in helping to control the spread of the virus and also in hurting the present economic outlook for many people and businesses. But, there are ways you can possibly alleviate some of the uncertainty and financial loss you and your community may be experiencing. We're all in this together, and we encourage you to consider accepting the help being offered in this time of need.
Taxes
Due to the Coronavirus, the deadline to file your 2019 taxes has been extended until July 15, 2020. However, if you are expecting a refund, you can't get your money back until you file, so file as soon as you can to receive your refund as soon as possible during this economic time of uncertainty. You can learn more about Coronavirus Tax Relief on the IRS website.
Unemployment Insurance
There have been many adjustments made to the unemployment insurance available for people whose jobs have been affected by the Coronavirus. Wyoming residents are encouraged to file unemployment claims online. If you do not have internet access, you can file by phone at (307) 473-3789. Please know that call volume is extremely heavy. If you are not able to get through, please try again later.
SBA Economic Injury Disaster Loan Program
The U.S. Small Business Administration is offering low-interest federal disaster loans for working capital to Wyoming small businesses suffering substantial economic injury as a result of the Coronavirus (COVID-19) following a disaster declaration request received from Wyoming Governor Mark Gordon. Applicants may apply online, receive additional disaster assistance information and download applications. Applicants may also call SBA's Customer Service Center at (800) 659-2955 or email disastercustomerservice@sba.gov for more information on SBA disaster assistance. Individuals who are deaf or hard-of-hearing may call (800) 877-8339. Completed applications should be mailed to U.S. Small Business Administration, Processing and Disbursement Center, 14925 Kingsport Road, Fort Worth, TX 76155.
While we await official guidance from the Small Business Administration (SBA) on provisions from the CARES Act, we also wanted to provide these initial resources from the Treasury Department and the Senate Small Business & Entrepreneurship Committee.
2020 Census
We all have so many new concerns and changes to our daily routines to adjust to, but making time to complete your 2020 Census form online will help ensure your community receives its fair share of funding for the next decade. Responding early will also minimize the need for the Census Bureau to send census takers out into communities to follow up.
The Banks of Buffalo, Gillette and Sheridan are here for you. From understanding what loans may be available to you to helping you sign up for online or mobile banking to answering questions about upcoming loan payments, we are dedicated to helping our customers and our community stay strong through these trying times.