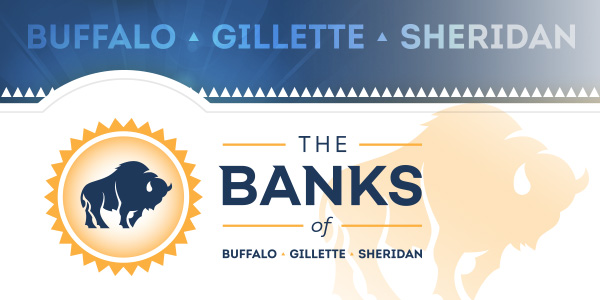 In light of recent news regarding the FDIC closures of banks located in San Francisco and New York, Buffalo Federal Bank would like to remind you that Wyoming Community Banks are always in the best position to support local consumers and small businesses:
As a Wyoming State Chartered Community Bank, Buffalo Federal Bank is well-capitalized and well-positioned to continue to serve our customers. We were chartered in 1936 and are dedicated to serving our communities for generations to come.
We take pride in our local decision making and personal involvement in our communities with the vision to be the premier community bank serving the needs of individuals, families, and businesses throughout North-Central Wyoming.
In the 88-year history of the FDIC, no one has ever lost a penny of an insured FDIC deposit.
If you have questions about coverage or would like to learn more about FDIC insurance, please visit the FDIC website or contact your local Buffalo Federal Bank location in Buffalo, Gillette or Sheridan. We stand ready to assist our customers with any questions or concerns.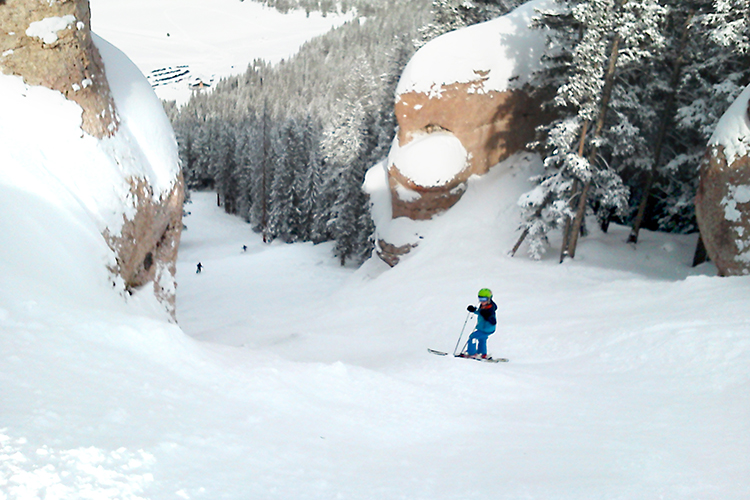 As we continue moving forward and working toward what we all hope will be a better year, many are more than ready for a fresh start. Every day brings us closer to longer daylight hours and warmer weather and, most importantly, further away from 2020. Because many people are still finding comfort in outdoor recreational activities that are close to home and allow for social distancing, we've rounded up five of the best spring getaways that allow you and your family to explore the great outdoors, get some fresh air, and maybe even teach you something new!
1. Curt Gowdy State Park
This state park, located 25 minutes west of Cheyenne and established in 1971, was awarded the designation of "Epic" by the International Mountain Biking Association. The "Epic" designation indicates that the park's trail system provides a high-quality riding experience for all trail users and mountain bikers. With 25 miles of trails available for riders of all experience levels to enjoy, Curt Gowdy State Park is a perfect way to spend a spring day biking, hiking, and exploring to your heart's content.
2. Antelope Butte Mountain Recreation Area & Meadowlark Ski Hill
We know that spring in Wyoming often arrives a bit later than in other parts of the country, so the spring ski season is the perfect in-between activity to participate in before the snow melts off, while still offering the opportunity for social distancing. Folks who live closer to Sheridan will enjoy Antelope Butte, which offers 3 lifts, 28 groomed trails, and equipment rentals, while those who live near the Buffalo area will appreciate the proximity to Meadowlark Ski Hill. With cabins available for overnight stays, trails for all skill levels, and a restaurant with a full bar, spending a long weekend here and enjoying the wide open space is the perfect way to unwind and relax. No matter which ski hill you visit this spring, there's plenty to be explored!
3. Guernsey Ruts
History often leaves its marks, but in this case, literal marks were indeed left behind. Just outside the small town of Guernsey lies one of the best preserved sets of Oregon Trail wagon ruts. As a reminder, American emigrants in the mid-1800s traveled by wagon from Missouri to present-day Oregon to expand westward in hopes of finding gold and achieving Manifest Destiny. Today, visitors are able to step back in time and catch a glimpse of the dangerous journey that those before us embarked on during their journey to reach the West Coast.
4. Saratoga Hobo Hot Pool
While you do have to be a paying guest to access the hot pools at the Saratoga Hot Springs Resort, the Saratoga Hobo Hot Pool is located on the other side of the North Platte River and is free to the general public. Originally believed by Native American tribes in the area to contain healing properties, guests today are able to enjoy the same relaxing ambiance from the hot pool 24/7 year-round, where temperatures range from 106°F to 119°F.
5. Killpecker Sand Dunes Adventure-seekers will enjoy the endless opportunities for dirt biking, ATVing, and dune buggying in Killpecker Sand Dunes' 11,000 acres of designated open play space. Located north of Rock Springs, this area offers beautiful, soft sand dunes, as well as stunning mountain views and the 400-foot-tall dormant volcano structure Boar's Tusk standing tall in the distance. Whether you're off-roading, picnicking, or just taking in the sights, we suggest staying until sunset— you won't regret it!
We hope one or more of these getaways helps cure your cabin fever, and encourages you to get out and explore all our great state has to offer with friends and family this spring. Whether it's purchasing a new dune buggy to race across the sand at Killerpecker, or a new set of skis to outfit the whole family for a trip to Antelope Butte for a weekend of hitting the slopes, there's always an opportunity for a fresh start and a new adventure when you're lucky enough to live, work, and play in the 307.